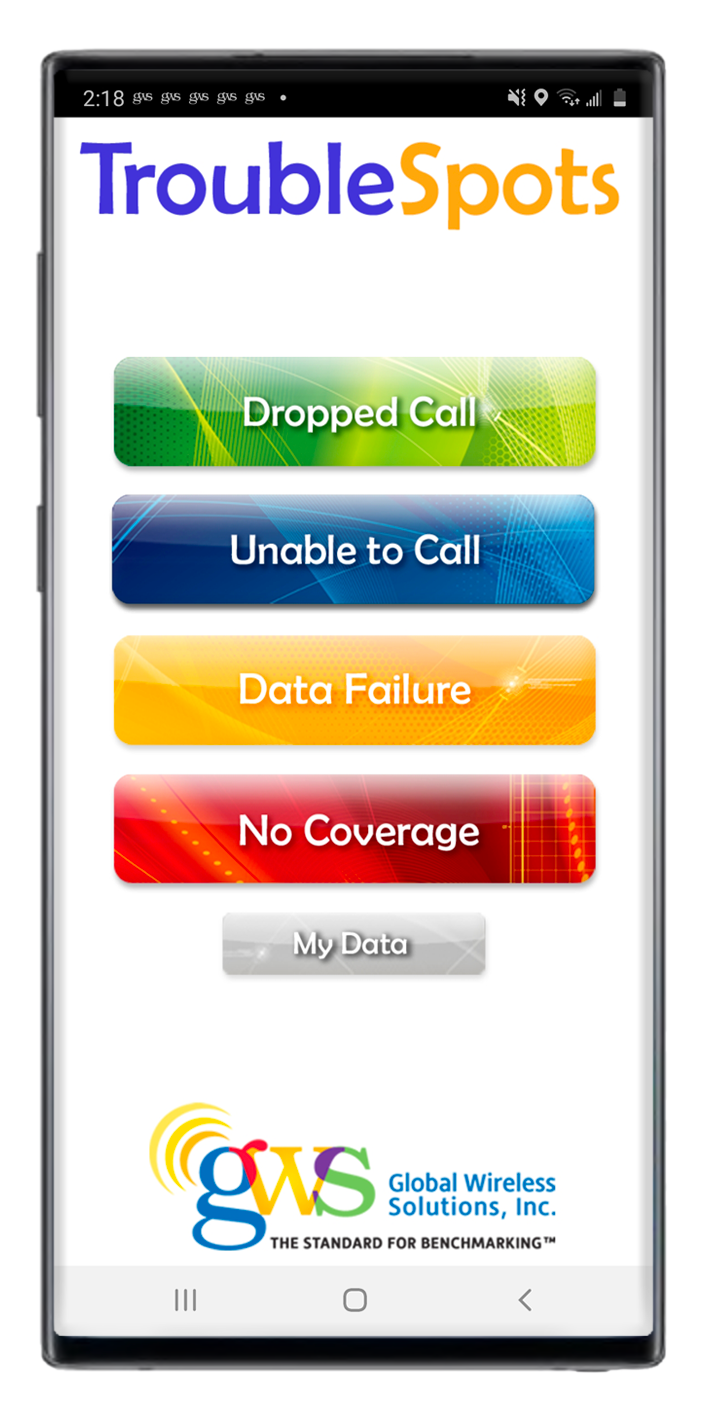 Help Wireless Raise The Bar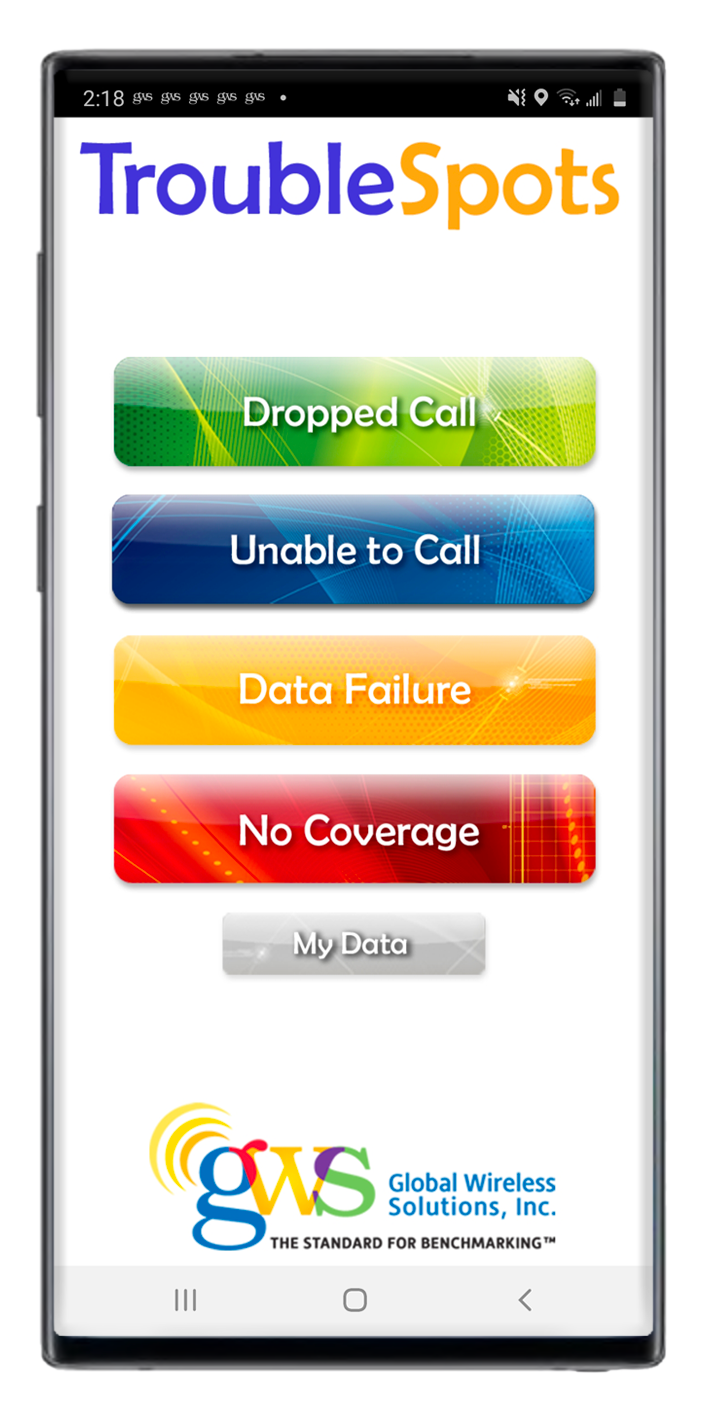 TroubleSpots is a mobile phone coverage app developed by Global Wireless Solutions, Inc. (GWS), which lets users report areas where they experience no wireless network coverage, dropped calls, failed call attempts or failed data service. GWS reviews and analyzes this data and makes the results available to mobile operators. This critical information can be used by operators to help optimize the performance of their voice and data networks.
Use TroubleSpots to report:
Screenshots
About Us
Global Wireless Solutions (GWS), headquartered in Dulles, Virginia, USA, is the leading independent benchmarking solutions vendor for the wireless industry. Since 1996, GWS's wireless experts have driven millions of miles across thousands of market drive tests to provide unique benchmarking solutions to some of the largest wireless carriers and equipment manufacturers worldwide. GWS offers unmatched solutions for network benchmarking, analysis and testing. In addition to TroubleSpots, we offer other unique and innovative products and services focused on evaluating the performance of mobile networks. Check out our main website to find out more!